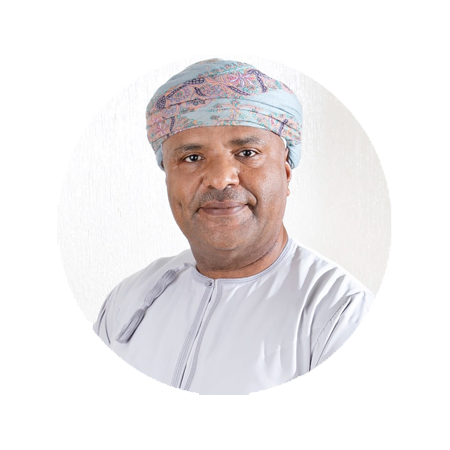 Hamdan Al Shaqsi started his career with Petroleum Development Oman in 1980 where he served for 20 years in various senior roles, part of which, he was cross posted to Brunei Shell Petroleum for 3+ yeas as the Asset Management Accountant for Corporate, New Business Development, Marine and Refinery.
In the year 2000 Hamdan joined Oman LNG where he served as the Chief Financial officer, Chairman of the Tender Board and Secretary to the Board of Directors.
In 2007 Hamdan co-founded, promoted, and developed the Gulf International Pipe Industry LLC (GIPI), a High Pressure ERW Pipe Mill in Sohar where he served as CEO and a Promoting Shareholder.
Since full divestment of their stake in GIPI during 2012, Hamdan has lead Golden Dunes International LLC as Shareholder & Chairman with diversified investments in Trading, Oil & Gas Services, Marine, Technology and Real Estate. Hamdan serves as a Board Member in Galfar Oman and Chairman of the Galfar Audit Committee and is a Board Member and Chairman of NAMA Holdings.
Hamdan is married with 8 Children and holds an MBA majoring in Financial Management, ACCA finalist 1989 and is a Certified SAP ERP Consultant on CO module.